Ready-to-use mini rolls
Dimple's washcloths are widely available in ready-to-use mini rolls. Produced, especially on our high tech winding equipment we offer cassettes for presses by the following manufacturers (among others): Heidelberg, Komori, Ryobi, Sakurai, MAN Roland, KBA and Adast.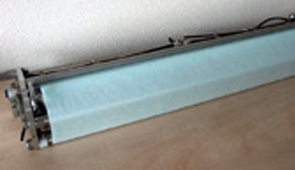 Cassette Rolls
Phasellus luctus massa a laoreet consectetur. Integer feugiat, ipsum at fringilla euismod, orci purus molestie felis, eget rutrum leo quam in nibh. Quisque vel luctus leo. Aliquam consectetur massa non turpis tempus, a scelerisque sem blandit. Mauris accumsan augue eu lorem ultrices sagittis. Praesent felis dolor, semper nec mi sed, fermentum consectetur neque.